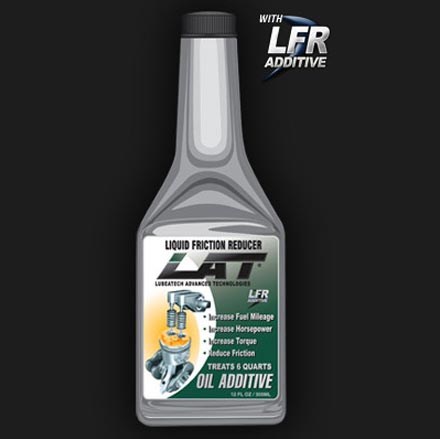 LAT LFR Engine Oil Additive
from $22.80
Description
LAT Liquid Friction Reducer Engine Oil Additive is a unique blend of anti-wear additives and LAT exclusive LFR additive. This exclusive blend provides increased horsepower, torque and increased fuel mileage while reducing operating temperatures and reducing friction. LAT oil additive is compatible with all synthetics and petroleum base oils. One 12 oz. bottle treats 6 quarts.
Features
• High RPM protection
• Increase fuel mileage
• Reduces internal friction
• Maximizes horsepower & torque by as much as 4%
Note: Some 55 gal drums will need to be ordered in. Please contact us for immediate availability.